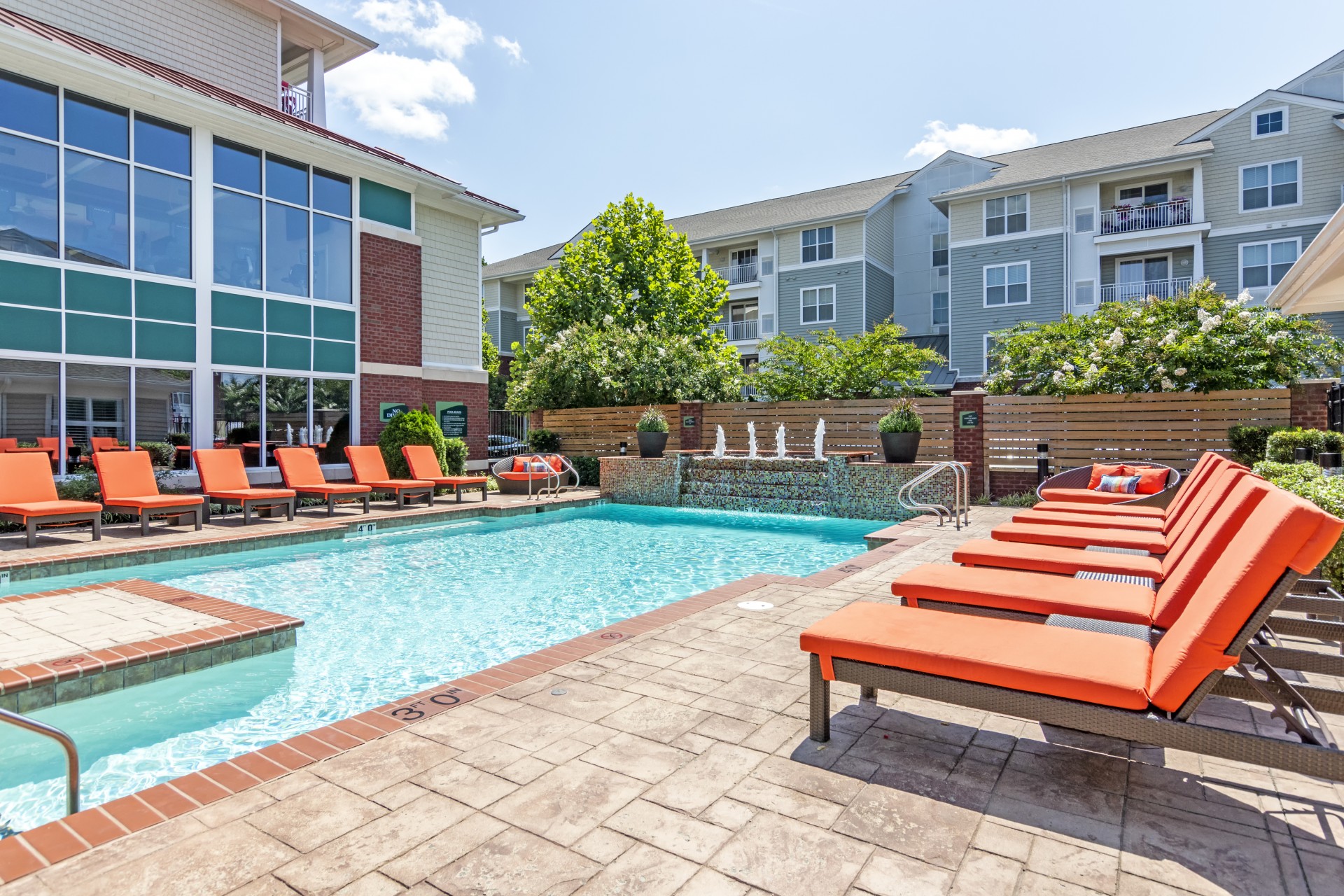 Your Review
Submit a Review

Resident Reviews
|

Recommended: Yes
Thank you so much for the review!
|Recommended: Yes
Convenient, nice amenities and improving landscape maintenance — The complex is conveniently located to shops, mall, interstate 264 and about 20 min from airport. The grounds are nice but more upkeep is needed, which is now improving. I'm not fond of the gates because I had issues getting out but it is a nice that complex has it. The property managers are always friendly and helpful. I am not sure if a building maintenance associates or a property manager resides in building but when there were emergencies like electricity going out, personnel responded quickly. Last thing is that tenants need to take more care to pick up after there furry babies, which is also being enforced and hopes it improves.
Thank you so much for the review. Let us know if there is ever anything we can do for you.
|Recommended: Yes
Since the change in the apartment owners I have seen a concerted effort to keep the grounds clean and new initiative to fixing the areas that are not working. I look forward to the changes being made and feel that I could say in this community a bit longer due to these changes. The area is quiet, people are friendly and helpful, and the apartments are close to just about everywhere in Chesapeake. Would recommend to anyone wanting an affordable, yet upscale type living arrangement.
Thank you so much for your wonderful review!
|Recommended: Yes
Overall the property is good. For the cost of rent, it is hard to understand the downfalls. — It's an overall quiet community. Unfortunately the gates and trash don't make it as luxurious as it sounded when I was apartment searching.
Chaka: Good Morning. My name is Stephanie Furr and I am the new Property Manager for the Community. As you are aware, Bonaventure has taken over management of The Carlton. I want to reassure you that your concerns were valid and that we are on top of these situations and more. We have received an estimate for the gates and the repairs will be made as soon as we can get on the schedule with the gate company. Our Service Manager, Bronell, checks the compactor every morning and throughout the day to make sure the area is clean and in good condition. We will be power washing that area soon as well. Trash Fairies is a service that we have brought onboard to assist in making this a more luxurious community. You will see many new improvement in the new year including removing the hallway carpets and installing a more suitable flooring, upgrading the grills and fireplace by the pool area. We look forward to making this community a great one for all of our residents! Stephanie Furr